40 BRILLIANT STARS. 40th birthday Balloon.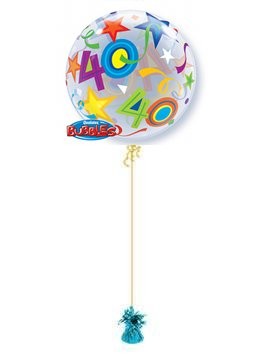 Quick Overview
40 BRILLIANT STARS.
40th birthday Balloons. Get the WOW Factor impact!  with this beautiful 40th birthday bubble balloon in a box. 40th birthday bubble balloons are the king of balloons and look great from any angle!
A big 56 cm
Single Bubble Balloon.
Next Delivery Day:
Date Reminder