Hope You Feel Better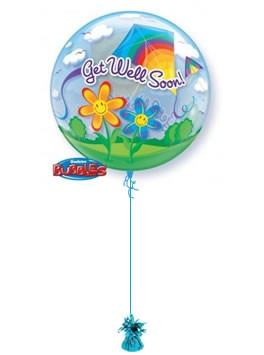 Quick Overview
Hope You Feel Better
Get Well balloons in a box to send. Like nothing this world has ever seen!
Bubbles are made of see-through, stretchy plastic. They inflate with smooth, wrinkle-free seams like a beach ball and look great from every angle.
Size is a big 56cm! Send balloons in a box by free UK post.

Next Delivery Day:
Date Reminder