Cinderella "Dream Big" Balloons. Cinderella Balloons.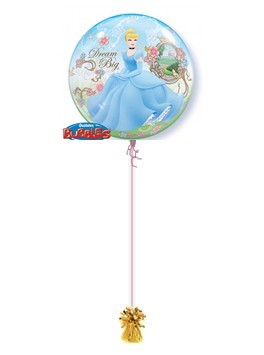 Quick Overview
Cinderella Balloons
Send Disney princess balloons "Dream Big" Cinderella balloons to guarantee a great big smile. Like nothing this world has ever seen! Bubble Balloons are made of see-through, stretchy plastic like a beach ball. Cinderella balloons delivered in a box by post! Size 22"/56cm. Helium balloons and are attached to a colourful ribbon & weight. Designed to float gently out of the box when opened.
Tel orders 11am-10pm 02476 590699.